| | |
| --- | --- |
| Posted on 28 August, 2016 at 8:25 | |
Well hello there ...
Do you see things in the clouds?  I do, I love the clouds and looking at them.  I love it when they are white as this generally means a fabulous sunset of which I am a huge fan.
But on a serious note, someone I knew passed away recently, I was unable to attend the funeral, and was quite contemplative as I was relaxing in the pool, thinking about their last, weeks, days,  hours and then their passing.  I had not felt the need to cry at this point.  I must have taken myself into quite a meditative state as my skin was all wrinkly!
For those who know me, you know I wear glasses and am quite blind without them, well, here I was floating in the pool, eyes closed, when I had a feeling I needed to open my eyes, and there in the sky, without doubt was the image of an angel, I kid you not, I can still see quite clearly the outline, it was very powerful.  I jumped out of the pool to get my phone to grab a picture, but as quick as it arrived it disappeared, 
I sat beside the pool and reflected upon what had just happened, and in my heart I believe it was my friend saying goodbye and it was ok, it was then that I was overcome with tears, they poured like an overflowing river.
Have you ever 'seen' things in the clouds?
Attached is an image I took with my phone (so quality is somewhat lacking), I saw this so clearly.
Alrighty, until next time
Remember to Always Aspire to be Better Than Normal!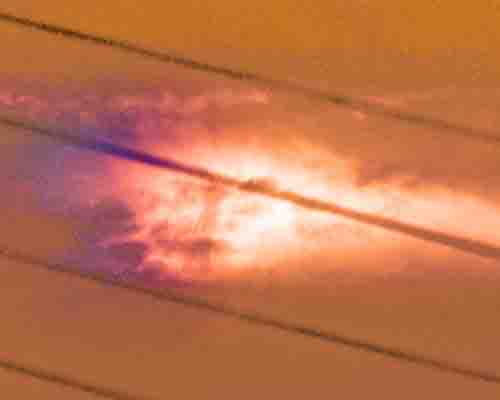 Categories: None